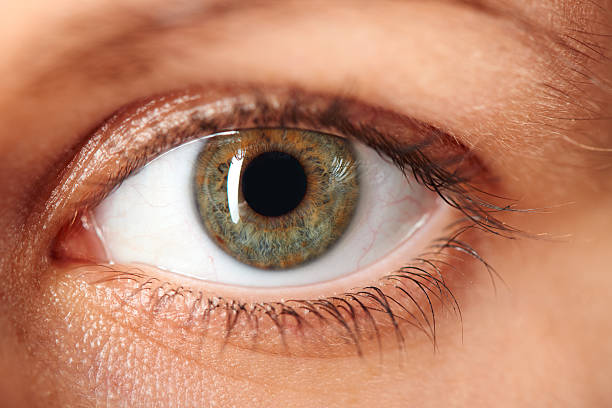 Get Rid Of Your Glasses/Contact Lenses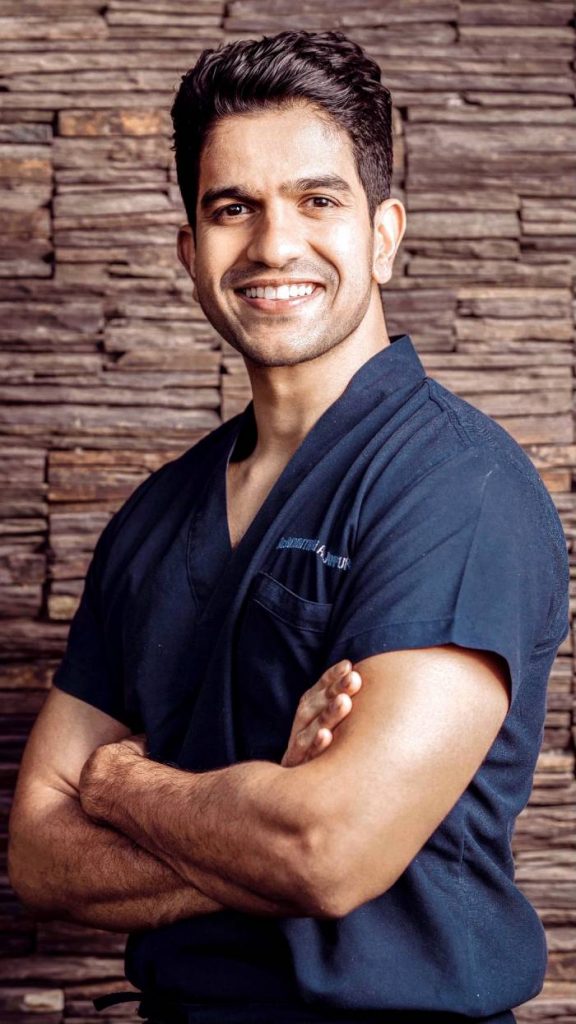 MBBS, MS (Oph), FMRF
Cornea & Refractive surgeon
Founder & Managing Director
         Dr. Advaith Sai Alampur is a highly skilled and experienced ophthalmologist dedicated to providing the highest quality eye care services to patients. With over 15 years of experience in the field of ophthalmology, Dr. Advaith Sai Alampur is one of the best eye specialist in Hyderabad and has earned a reputation for excellence in his practice. He provides the highest quality eye care services in a friendly and professional environment.  
          Dr.Advaith Sai Alampur, completed his Fellowship in Cornea and refractive surgeries at Sankara Nethralaya, Chennai, which has been rated as among the four best ophthalmic institutions in the world for 2020, where he's been trained under the best. He is trained in the latest techniques and technologies in eye care. He specializes in the treatment of a wide range of eye diseases and conditions, including lasers, cataracts, glaucoma, corneal diseases, refractive errors and he is best at complicated eye surgeries also. He uses state-of-the-art technology and the latest surgical techniques to provide his patients with the highest quality care. He is known for his compassionate bedside manner and his dedication to providing exceptional patient care.  
        Dr. Advaith Sai Alampur, one of the best eye surgeon in Hyderabad and having experience in ophthalmology and special training in medical and surgical eye care. We provide diagnosis and treatment of eye disorders. The services provided by us are Lasik, Contoura, Smile, PRK , ICL, etc… We often manage late stage eye disease, which typically involves eye surgeries. He is committed to providing personalized care to his patients, and he takes the time to understand their unique needs and concerns. He believes that building a strong doctor-patient relationship is essential for achieving the best possible outcomes.
          His commitment towards patient care and superior surgical outcomes are on an entirely different level.
          His dedication to bring out the best visual outcomes with the most advanced technology currently available makes it even more incredible.
          He believes in comforting his patients by explaining thoroughly regarding the procedure and its outcomes so the patient feels relaxed and the anxiety is reduced.
          His areas of expertise are Contoura Lasik, Smile, ICL, Micro incision cataract surgery and Corneal transplants.
          He loves to travel, enjoys spending time with family and friends, He and his wife are parents of one son. He speaks fluent English,Telugu,Hindi and Tamil.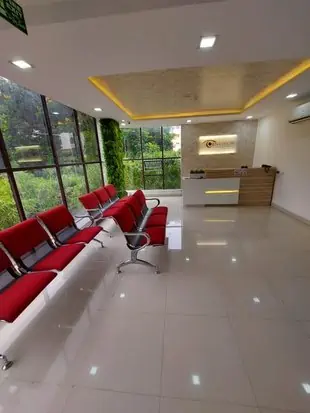 Envision Lasik Centre, your premier destination for advanced vision correction services. Our state-of-the-art facility and experienced team of eye care professionals are dedicated to helping you achieve optimal vision and a better quality of life.
           Envision Lasik Centre is the Best Eye Hospital in Hyderabad & Secundrabad locations. We are dedicated to providing patients with sophisticated technology, in a comfortable, caring and professional environment.
       The technologies at our center are not just advanced but also FDA approved. This combination of precision, safety, customer service and patient satisfaction is truly world-class.
        We are proud to tell you that Envision Lasik Centre is the only Lasik Centre in Telangana & AP to offer both Contoura Lasik and ReLEx Smile surgery under one roof, as we believe that a patient should be given all possible options for treatment, to let them decide which they feel best suits them.
        At Envision Lasik Centre we see patients who travel from across the country and even abroad like USA, Europe, Canada, Dubai etc. for eye treatments.
Trust Envision Lasik Center, Best Eye Hospital in Hyderabad for Superior Eye Care.
When it comes to eye health, finding the best care is of utmost importance. In Hyderabad, Envision Lasik Center has emerged as a beacon of excellence, offering comprehensive services led by the best eye specialists and surgeons in Hyderabad. With a commitment to delivering exceptional care and cutting-edge treatments, Envision Lasik Center has earned its reputation as one of the top eye hospitals in Hyderabad.
Unrivaled Expertise and Specialists:
At Envision Lasik Center, patients have access to a team of highly skilled and experienced eye specialists. Renowned for their expertise, these specialists are dedicated to diagnosing and treating a wide range of eye conditions. From common refractive errors to complex retinal disorders, the hospital's specialists employ the latest techniques and technologies to deliver precise and effective treatments.
State-of-the-Art Facilities:
Recognizing the importance of advanced technology in delivering optimal eye care, Envision Lasik Center boasts state-of-the-art facilities. Equipped with cutting-edge diagnostic and surgical equipment, the hospital ensures accurate diagnoses and successful outcomes. This commitment to investing in advanced technology sets Envision Lasik Center apart as the best eye care hospital in Hyderabad.
Comprehensive Eye Care Services:
Envision Lasik Center provides a comprehensive range of services to cater to the diverse needs of its patients. From routine eye examinations to advanced surgical procedures, the hospital offers personalized treatment plans tailored to each individual. Whether it's LASIK vision correction, cataract surgery, glaucoma management, or corneal transplantation, patients can trust Envision Lasik Center to provide the highest level of care.
The hospital takes pride in its team of esteemed eye surgeons who are renowned for their surgical expertise. With a deep understanding of the intricacies of eye surgery, these surgeons consistently deliver exceptional results, making Envision Lasik Center the go-to destination for those seeking the best eye surgeon in Hyderabad.
Patient-Centric Approach:
Envision Lasik Center places a strong emphasis on patient satisfaction and comfort. From the moment patients step into the hospital, they are greeted with a warm and welcoming environment. The staff members, known for their empathy and dedication, ensure that patients receive personalized attention throughout their journey. This patient-centric approach has earned the hospital the trust and loyalty of countless individuals in Hyderabad.
In Hyderabad, Envision Lasik Center stands tall as a leading hospital dedicated to delivering the highest standard of eye care. With its exceptional team of specialists, state-of-the-art facilities, and patient-centric approach, the hospital has solidified its position as one of the best eye care hospitals in Hyderabad. From routine eye care to complex surgeries, patients can rest assured that their vision is in the hands of experts who prioritize their well-being.

The best decision I've made this year. Getting rid of glasses was the sole purpose, Contoura lasik has helped me gain much better vision. It was painless and bladeless. Envision lasik center has given me the perfect solution.
Shreya Rao
Miss India 2018 Runners up

The Contoura Vision lasik is a painless and bladeless technique. My life has transformed for good after undergoing the procedure. I'm free from glasses and contact lenses and so happy.
Nayani Pavani
Social media star

I can assure this is the best hospital to get your Lasik surgery done too! The Doctor (Advaith Sai Alampur) is well mannered and has an outstanding quality of medical care!
Geetu Royal
Youtube star / Actress / Social media influencer

The Contoura Vision lasik is a painless and bladeless technique. My life has transformed for good after undergoing the procedure. I'm free from glasses and contact lenses and so happy.
Kristen Ravali
Actress & Social Media Star

Contoura Lasik was one of the best decisions I have taken which changed my life. Believe me when I say, the procedure took less than 5 minutes and I was back to making videos after 2 days only. I couldn't believe that just a 5 minute procedure could make such a huge difference. My vision is not just back to normal but it's better than it used to be.
Mehaboob
Bigboss 4 Telugu contestant

I Underwent my Contoura treatment.It took very less time, less than 5 minutes actually. It's complete pain less treatment. At first i was very nervous. But now I'm very happy. Even if you want to see without your glasses, Visit Envision Lasik Centre and get your treatment.
Swetha Naidu
Actress

I have undergone Contoura Lasik at Envision, The staff took care of me from beginning to the end. I'm so happy that free from glasses now after 15 years.
Madhuri Mandal
Actress

Smile Eye Surgery: I underwent smile for both eyes, I got 6/6 vision the next day and got back to work. I had -6 power and the surgery took only 10 mins.
Sankeerthan
IT professional

It's Really awesome that there was no pain during surgery and in one week I completely got my vision back . I can't believe that I'm glasses free. I've had glasses since my childhood .
Vinay Shanmukh
Director of Photography

Smile Eye Surgery: I had -4 power in both eyes, I underwent smile eye surgery. it's a painless surgery and i started going to work from the next day. Envision is an apt name for this lasik centre.
Sainath
Software