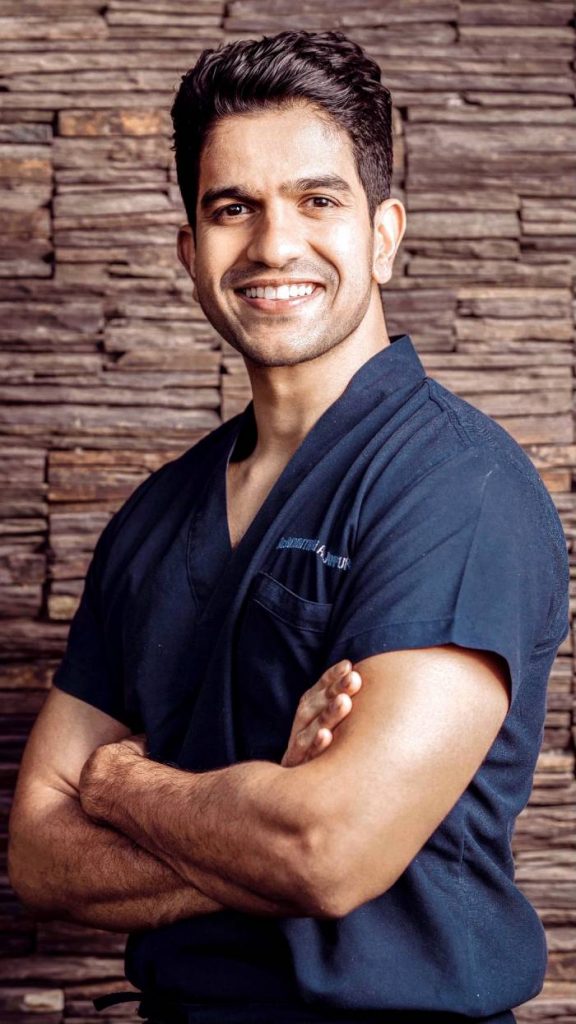 MBBS, MS (Oph), FMRF
Cornea & Refractive surgeon
Founder & Managing Director
          Dr.Advaith Sai Alampur, completed his Fellowship in Cornea and refractive surgeries at Sankara Nethralaya, Chennai, which has been rated as among the four best ophthalmic institutions in the world for 2020, where he's been trained under the best.
        Dr. Advaith Sai Alampur an Ophthalmologist / Eye Surgeon having experience in ophthalmologist and special training in medical and surgical eye care. We provide diagonsis and treatment of eye disorders. The services provided by us are Lasik, Contoura, Smile, PRK , ICL, etc… We often manage late stage eye disease, which typically involves eye surgeries.
          His commitment towards patient care and superior surgical outcomes are on an entirely different level.
          His dedication to bring out the best visual outcomes with the most advanced technology currently available makes it even more incredible.
          He believes in comforting his patients by explaining thoroughly regarding the procedure and its outcomes so the patient feels relaxed and the anxiety is reduced.
          His areas of expertise are Contoura Lasik, Smile, ICL, Micro incision cataract surgery and Corneal transplants.
        He loves to travel, enjoys spending time with family and friends, He and his wife are parents of one son. He speaks fluent English,Telugu,Hindi and Tamil.